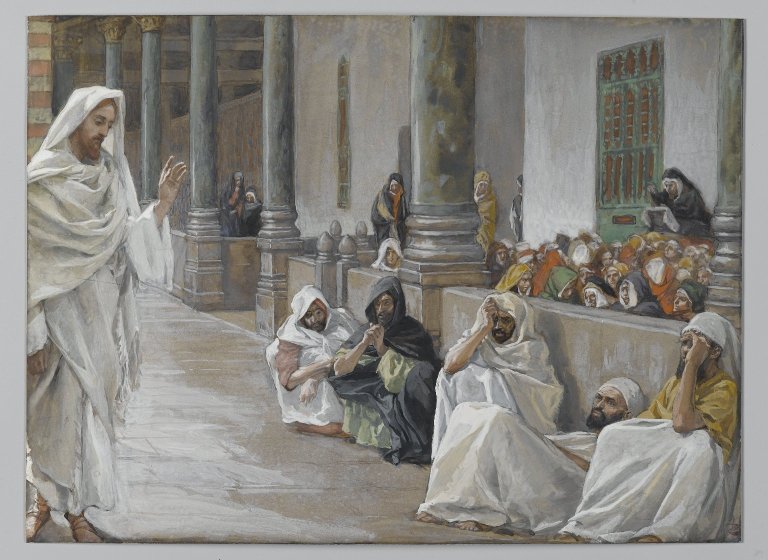 SUNDAY OF THE WORD OF GOD
Today,  the Third Sunday in Ordinary Time, is also the Sunday of the Word of God.  In the Gospel, Jesus reads and preaches in the synagogue. He says, 'This text is fulfilled today even as you listen.' In the these days after Christmas and Epiphany we celebrate that Jesus, God's Son, is indeed the Word-Made-Flesh who lives among us. May we let this Living Word enter our hearts and lives to continually form and transform us.  

TWO SPECIAL MASSES
This Friday 28th January 7pm: Mass of Thanksgiving with Fr Andrew followed by a reception in the parish hall. Thank you to everyone who has already given to Fr Andrew's collection. There is another opportunity this weekend for those who would like to contribute.
Friday 11th February 7pm: Solemn Mass for the Parish Feast of Our Lady of Lourdes with Bishop Sherrington, followed by a reception.
SYNODAL PATH
Thank you to those who have returned the sheets with comments. If you haven't done so already, please return your sheet as soon as possible.

CARDINAL NICHOLS
Prayers and best wishes for the Cardinal who celebrates 30 years as a bishop on Monday. He became Auxiliary Bishop of Westminster in 1992; Archbishop of Birmingham in 2000, and Archbishop of Westminster in 2009.

CONFIRMATION 2022
If you are currently in year 9 or above and would like to receive the Sacrament of Confirmation please sign the list in the church porch.  The list will be available for the next three weeks. There is a meeting for Parents and Candidates on Tuesday 8th March 8pm.

IMPORTANT PRECAUTIONS: PLEASE NOTE CAREFULLY
Please don't come to church if you have any symptoms or have a positive test result. Please wear a face covering in church.

BAPTISM COURSES
If you would like your child baptised there is now a short introductory meeting for parents, which will consist of a short course on the importance of Baptism, a form to complete and you will be able to choose your date.  We will also answer any questions you may have.  The first meeting is Wednesday, 26th January at 5 pm in the Parish Centre.  If you can't make this one, the next one is Wednesday, 9th February.

FIRST HOLY COMMUNION 2022
The course continues this month, with the parents meeting on Tuesday 25th January at 8 pm and the children's meeting on Saturday 29th at 10 am. Mass for the whole family will be at 11.15 am on Sunday 30th.

LIVE STREAM
There have been some problems with the live stream recently. We have been working to correct these. Hopefully it will now work properly. Apologies for any inconvenience.

PLANNED GIVING BOXES
Any box that hasn't been collected for the last two years will be cancelled in the next order—if anyone would like to receive their box for the year 2022/23 please let the Parish Office know as soon as possible.  If you would like to offer Gift Aid on your donation, forms are available at the parish office.  Thank you very much.

FOOD BANK NEWS
We are grateful for all donations but are running short of the following items: clothes washing powder/liquid; toilet paper; washing up liquid; shower gel, shampoo and other toiletries; sanitary towels; tinned fish and tinned tomatoes. Please note that the drop off at Our Lady of Lourdes cannot accept fresh food (eg. vegetables, dairy products, bread etc) as they quickly go out of date, and we are not able to store them correctly.

JANUARY SALE
Owing to the current Covid Situation we are postponing the January sale.  If you have items for sale kindly keep them until further notice.  Thank you for your co-operation and support—Janet Butterworth

ST MICHAEL'S CATHOLIC GRAMMAR SCHOOL—SIXTH FORM ENTRY SEPTEMBER 2022
St Michael's has a large and vibrant Sixth Form which welcomes significant numbers of new students who have studied their GCSEs elsewhere.  It is an academic school which offers A Level courses only in the Sixth Form.  If you are interested in applying for a place please take a look at the virtual open evening on our website https://www.st-michaels.barnet.sch.uk/new-sixth-form-page/virtual-sixth-form-open-evening/ .  Applications can be made online through the Apply NOW button.