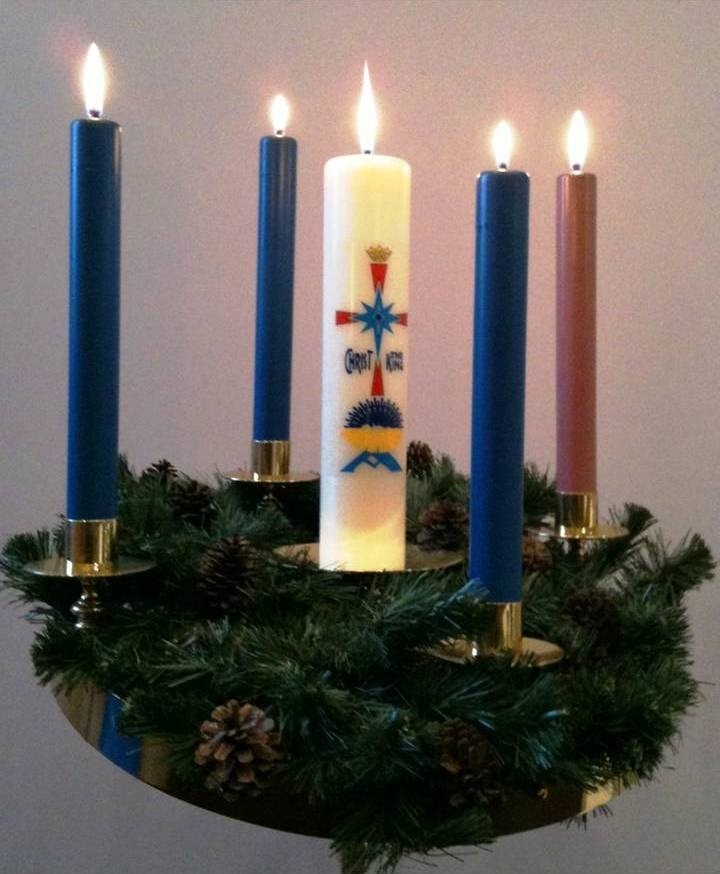 'SPIRITUALITY OF ADVENT'
'A talk' on Tuesday 11th December at 7pm in the Church.
ADVENT DAILY PRAYER BOOKLETS:
Available from the Paper Shop today priced £1.
HOMELESS COLLECTION IN ADVENT:
Once again we are collecting tins/toiletries, socks & gloves for homeless.  Please place your donation in the box at the back of the Church.
SACRAMENT OF THE SICK:
Saturday 8th December at 3pm.
VOLUNTEERS CHRISTMAS PARTY:
Saturday 8th December at 7.30pm.
ECUMENICAL CAROL SERVICE:
St Paul's Church Woodland Road, Sunday 9th December at 6.30pm.
PENITENTIAL SERVICE:
Friday 7th December at 10.30am.