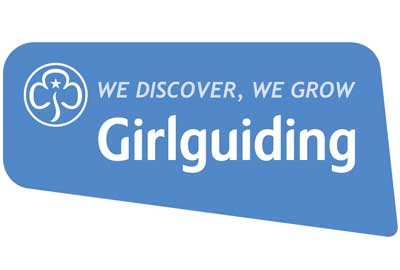 Girlguiding UK the leading charity for girls and young women in the UK
We empower nearly half a million girls to be their best and face the challenges of growing up today. We've been doing that through adventure, friendship and fun for over 100 years.
Girlguiding is dedicated to creating a better world for girls and young women
We empower girls, we give them space to grow and we ensure that each one of them can get involved no matter what their background or ability.
Here at Our Lady of Lourdes Parish we are lucky to have a vibrant, thriving Brownie Pack, meeting every Thursday in the Parish Hall 6.00 p.m.-7.30 p.m. run by Leader Karen Landi, Assistant Leader Frances Kantorowicz and Unit Helper Sarah Hunt
Brownies is about trying new things that teach girls aged seven to ten about themselves, their community and their world
Brownies introduces girls to a world of new opportunities, challenges and fun.
Girls go along to camps, holidays, day trips and sleepovers. They get together with their friends at regular meetings where they learn new hobbies, get creative, explore other cultures and have outdoor adventures.
As well as trying activities in their meetings, girls choose from interest badges related to things they want to know more about.
If you would like to register for girls to join or would like to volunteer yourself, please follow the links below.
https://www.girlguiding.org.uk/what-we-do/brownies-7-10
https://www.girlguiding.org.uk/get-involved/become-a-volunteer/register-your-interest/