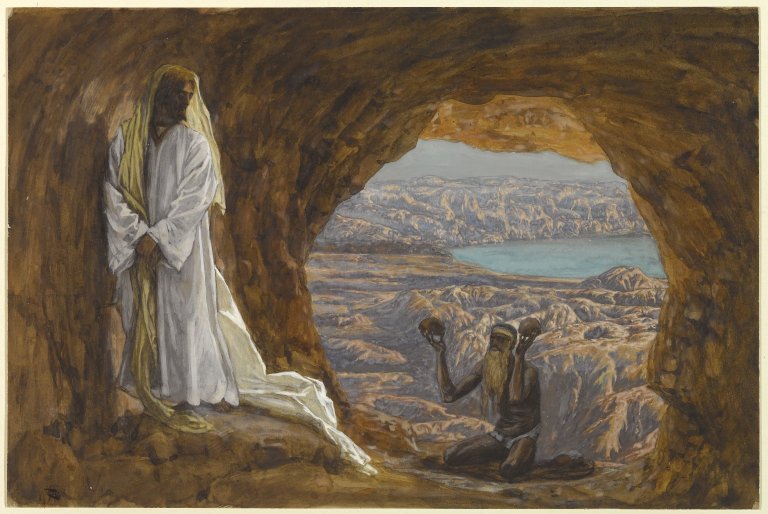 Lent is a holy season during which we are invited to focus on conversion and renewal of heart. Lent is also a time of preparation for the celebration of the central mysteries of our faith at Holy Week and Easter. 'Lent' comes from an old English word meaning springtime. Let us ask the Lord to allow the light of springtime to enter once again our lives and hearts, driving away the cold and dark that can hold us back in our friendship with God. May God bless us all during this special season.
The tools of Lent
Traditionally, the 'tools' used during Lent are: prayer, fasting and almsgiving.
Ash Wednesday
Ash Wednesday, the first day of Lent, is a day of fasting and abstinence. Masses here will be at 8am, 10am and 7.30pm. The school Ash Wednesday assembly will take place in school at 2.30pm.
Lenten Alms
This year in the diocese, the main Lenten alms are for the Cardinal's Appeal which supports work for marriage and the family, young people, and civic society.
Lent Day by Day
Daily booklets available for adults and young people from the Paper Shop £1 per copy.
CAFOD Lent Fast Day
The Lent Fast Day will be Friday 15 March. Please bring any monies you save to church on Sunday 17 March.
Aid to the Church in Need
Our parish ACN group will make an appeal on 30/31 March in support of persecuted Christians.
'Laudato Si' Study Group
This Lent, we will have a special group to read and explore the Pope's landmark encyclical 'Laudato Si' (on the care of our common home.' More details in the newsletter.
Rite of Election (RCIA)
8 people in our parish are preparing to be received into full communion with the Church at the Easter Vigil. They will be enrolled in the Rite of Election at Westminster Cathedral on Sunday 10 March at 3pm. Please keep them in your prayers.
Stations of the Cross
We will pray the Way of the Cross after Mass every Friday morning, (beginning approx. 10.20am) except Friday 22 March.
St Patrick's Day
This year, the Feast of St Patrick falls on Sunday 17 March. As this is a Sunday of Lent, we will celebrate our Mass in honour of St Patrick on Saturday 16 March at 10am.
Farewell to Fr Thomas Parayadyil
After 11 years with us and his Syro-Malabar community, Fr Thomas is returning to India. We will say thank you and goodbye to him in a special Mass on Friday 22 March at 10am followed by refreshments in the hall (No stations of the cross that day).
Sacrament of the Sick
Mass with the Sacrament of the Anointing of the Sick followed by tea and coffee on Saturday 30 March at 3.00pm.
Penitential Service & Confessions
There will be a Penitential Service on Thursday 11 April at 10.30am, straight after Mass. Further confessions each Saturday in Lent, including Holy Saturday, 10.30am and 5.30pm and in Holy Week.
Holy Week & Easter
The times of celebrations for Holy Week and Easter to be announced in due course.