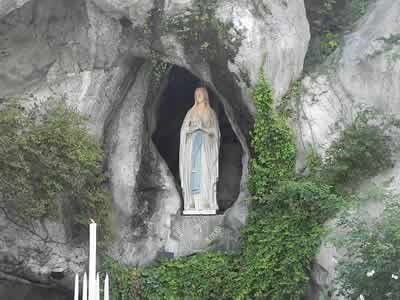 BERNADETTE CLUB OUTING TO SOUTHEND
Our coach trip to Southend will go ahead as planned leaving from outside the church at 10 am on Thursday 18 August.   There are a few spare seats. Any parishioners or friends who would like to join the trip please text or call Jackie on 07956 809152.
PARISH OFFICE THIS WEEK
Please note that the Parish Office is open on Monday, Thursday and Friday only of this coming week.  Emails and recorded phone messages will be dealt with on these days only.  Thank you!
PARISH CENTRE & HALL
The parish centre redecoration has commenced and is on schedule.  There will be no events in the Hall until further notice.  Thank you.

CATECHISTS FOR FIRST HOLY COMMUNION & CONFIRMATION
Thank you to those who have volunteered so far—you will hear from us in due course. However, we are still looking for more volunteer catechists. The ministry of catechist is such a special role in the life of the Church. We are looking for new catechists to help in this important work of handing on the faith to our young parishioners. If you would like to help please leave your name and number with the Parish Office.

MARIA ROSSI RIP
The Requiem will take place on Friday 12th August at 10 am.  May she rest in peace.

A LONG WAIT FOR RAIN
Keep up to date with the news from Mary's Meals, and find out how the people of Turkana, Kenya, have managed without rain for nearly four years, by visiting www.marysmeals.org.uk. It currently costs £15.90 to feed a school child for a year and your donations would be more than welcome!

THE RELICS OF ST BERNADETTE—WESTMINSTER CATHEDRAL
For the first time in history the relics of St Bernadette will be touring England.

This very special once in a lifetime event will provide an opportunity for people of all ages and backgrounds to experience the gifts and charisms of Lourdes, in a church or cathedral near you. I would like to invite you and your parish to visit Westminster Cathedral for this special event on the weekend of 3-5 September.

The veneration of the relics will start on Saturday 3 September at 1 pm and will last all through the two days and nights until Monday 5 September at 6 am.  There is no need for advance booking. The visitors are invited to come at a time suitable for them and join the queue on the Piazza for entry via the West Doors. Be advised that at peak times, especially before or after liturgies, we expect long queues. Wheelchair access will be available at all times without the need for queuing.  Please see the poster on the notice board or take a flyer from the back of the Church for the timetable of the visit—and check out the website www.stbernadette.org.uk for details of the rest of the tour.

ANNOINTING OF THE SICK MASS AT WESTMINSTER CATHEDRAL
During the Visit, there will be Mass for Anointing of the Sick at 2.30 pm on Saturday 3rd September.  This is the only event that will be admission by ticket only.  Please email the Office if you would like to attend.  Wheelchair places are limited, so it is first come, first served.

THE CATHOLIC UNIIVERSE NEWSPAPER
Free introductory offer!  Four weeks free, then £20 for a quarter.  The Universe is now online only.  Ring Michelle on 0743 661 7650, email This email address is being protected from spambots. You need JavaScript enabled to view it. or visit https://universecatholicweekly.co.uk/subscribe for more information.

FOOD BANK
We continue to collect non perishable food for the foodbank.  We especially need pasta, rice, tins & toiletries.  All items can be left in the blue box at the back of church.
 
RETROUVAILLE: A PROGRAMME FOR COUPLES STRUGGLING IN THEIR MARRIAGES
Retrouvaille is a programme to support couples who have difficulties in their marriage. It brings a positive focus, new hope and helps nourish and grow your marriage. The programme helps spouses uncover or re-awaken the love, trust and commitment that originally brought them together.  There is no group therapy or group work. For confidential information about 'Retrouvaille' or to register for the next programme commencing with a Virtual weekend on 13 - 16 October 2022 or a Face to Face weekend in Welwyn Garden City on 24 - 26 February 2023, call or text 07887 296983 or 07973 380443 or email This email address is being protected from spambots. You need JavaScript enabled to view it. - or visit www.retrouvaille.org.uk