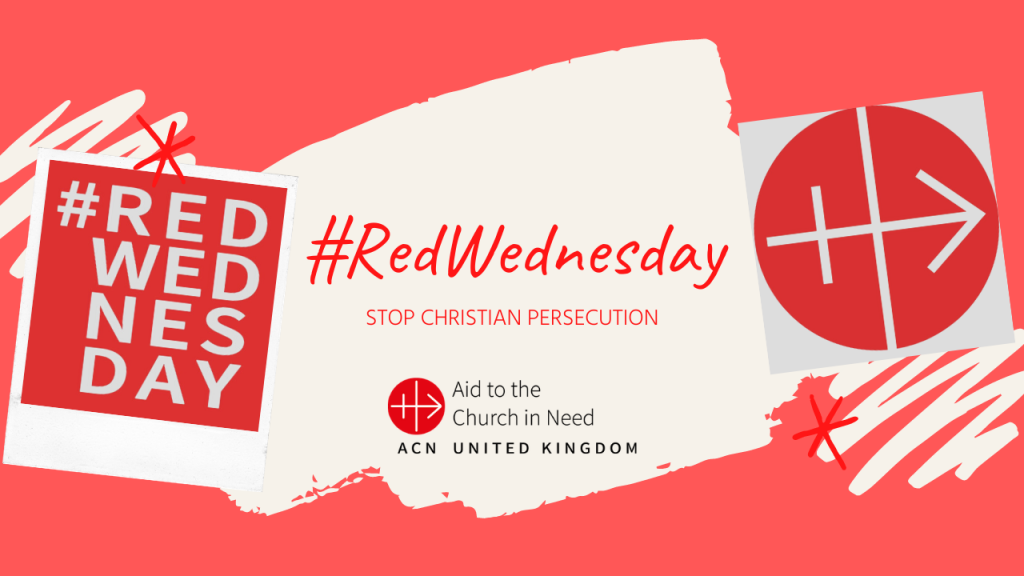 FR DAVID WRITES
Congratulations to Fr Andrew Bowden who was installed as the Parish Priest of Poplar on Friday evening. Thank you to those who joined us. This weekend we have our big Christmas Market in the hall after all Masses. Please come into the hall on this special weekend! This Wednesday is Red Wednesday, a day of solidarity with the persecuted Church. There will be exposition here after the 10am Mass. Also on Wednesday, at 5.30pm in Westminster Cathedral, we will celebrate the annual Mass for the deceased priests of the diocese - all are welcome. The same evening is also our St Cecilia's Day concert here at 7.30pm. Everyone is welcome to both events. Finally, Wednesday is also the 15th anniversary of my ordination to the priesthood - please pray for me! Thank you, God bless you all, and have a wonderful weekend.
BRIDIE DONAGHY RIP
Bridie's funeral will be on Friday 24th November at 10am. She will be received into the church the evening before at 6.30pm.

WILLIAM (LIAM) ALLEN RIP
Liam's funeral will take place on Thursday 30th November at 10am.

ST CECILIA'S DAY CONCERT—HERE!
There will be a short concert in church on Wednesday 22nd November at 7.30pm given by Peter Coleman (Baritone) accompanied by Deacon Ian (his father). All are welcome; the music will be by English composers George Butterworth, John Ireland and Herbert Howells, and admission is free. All are welcome to celebrate the feast of St Cecilia, the patron saint of music and musicians!

CHRISTMAS WITH CHRIST
Monica de Jesus is fundraising to buy Christmas gifts and refreshments for children in remote areas of the world, who would otherwise go without. If you would like to donate, please follow the link:  https://gofund.me/57392849

CHRISTMAS MARKET
Everyone is welcome to visit this year's Christmas Market! It takes place this weekend after ALL MASSES. Proceeds from the Sale will go towards candlesticks for the altar.

RCIA COURSE
The first RCIA will take place on Monday 20th November at 7.30pm in the Small Hall.

ACN RED WEDNESDAY—ROSARY CAMPAIGN
If you believe in the power of prayer, imagine the impact of 100,000 Decades of the Rosary prayed devoutly for hundreds of thousands of persecuted Christians in Africa. We invite you to be part of a Rosary campaign for our parish to pledge rosaries towards the 100,000 rosaries. The rosaries can be said in your own time at home, work, or you can join us to pray on Sundays in the church at 8am or 10:55am. To pledge Rosaries please fill in the form at the back of the church.

AID TO THE CHUCH IN NEED, RED WEDNESDAY 22 NOVEMBER
You are warmly invited to join in Red Wednesday events this coming week. On 22nd November, we will be celebrating Mass at 10am followed by Adoration to pray for the persecuted church in our parish of Our Lady of Lourdes. In the evening there will be the main Red Wednesday national event from 5:45-9pm at St George's cathedral, Lambeth Road, London SE1 6HR (nearest tube: Lambeth North). To book a ticket please visit https://acnuk.org/event/redwednesday-london/  On Sunday 26th November there will be a coffee morning with cakes in the parish hall to promote the work of Aid to the Church in Need, after the 8.45am, 10am & 11.15am Masses.  If you're able to donate cakes on the day that would be greatly appreciated. Please remember to wear something red! Please see the posters in the parish porch for further information.

OUR LADY OF LOURDES SCHOOL CHRISTMAS FAIR
2nd December 12noon—3pm.  Please come and support our School. There will be a range of stalls, Santa's Grotto, homemade cakes, raffle and much more.  All welcome.

WORLD YOUTH SUNDAY
It is World Youth Sunday on 26th November and we would like to have more children/ teenagers/ young adults (7-25) involved in the 11.15 am Mass! So, if you've ever wanted to read at Mass, or serve, or maybe if you want to perform some music (piano, recorder, guitar or any instrument really) this is the day! Maybe you'd just like to arrive early and welcome people as they come into church? If you're interested in 'doing something' on that Sunday, and making it different, would you come and give your name to Santina or Peter in the choir this Sunday? Thank you!

SUNDAY MASS TIMES
As announced, please note that from Sunday 3 December, the 8.45 Mass will revert to 8.30am, and the 10am Mass will revert to 9.45am.