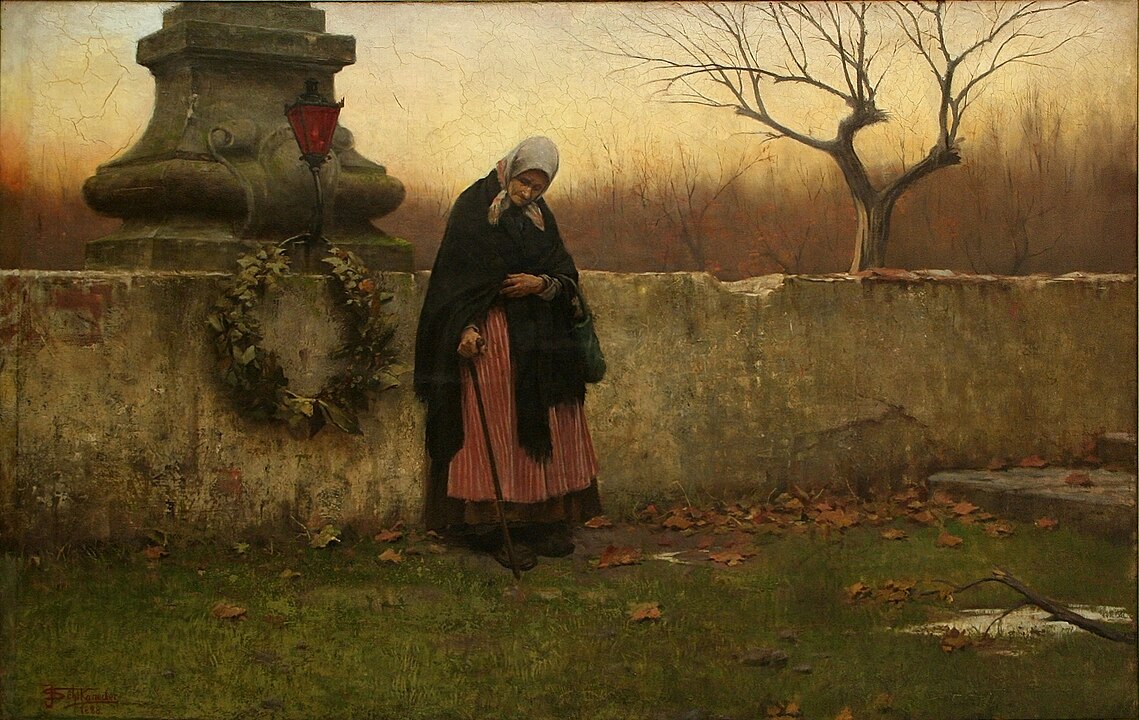 FR DAVID WRITES
We had a lovely week celebrating the beginning of November with All Saints' and All Souls' Days. We continue to pray for the faithful departed throughout his month of the Holy Souls. Please join us this coming Saturday morning at 11.30am to say thank you and farewell to Fr Jerome. Thank you for you contributions towards the special presentation. May God continue to bless us all.  
NEXT SUNDAY: REMEMBRANCE SUNDAY
Next Sunday is Remembrance Sunday, with two church parades by our uniformed groups here, at the 10am Mass and the 11.15am Mass.

FORTHCOMING DATES TO NOTE
Saturday 11 November: Fr Jerome's Farewell Mass here 11.30am.
Tuesday 14 November: Deanery Requiem Mass at Enfield Town Church 12 noon
Friday 17 November: Fr Andrew Bowden's Installation Mass as PP at Poplar 7pm
18/19 November: Parish Christmas Market event here after all Masses
Wednesday 22 November: Red Wednesday A.C.N.
Fri 15 December: Fr Jerome's Installation at St John Vianney 7pm

ST ANNE'S SIXTH FORM OPEN EVENING
 St. Anne's will be holding their Sixth Form open evening on Thursday 9 November from 6—8pm at the Upper Site, 6 Oakthorpe Road, Palmers Green,  N13 5TY. All prospective Year 11 students with their parents and carers are warmly invited to attend: www.stannessixthform.co.uk  Our Year 13 students achieved phenomenal outcomes this summer.

BAPTISM FORM
The next sign up Baptism meeting will take place on Monday 6th November at 6.30pm in the Parish Centre.

SUNDAY MASS TIMES
As announced last week, please note that from Sunday 3 December, the 8.45 Mass will revert to 8.30am, and the 10am Mass will revert to 9.45am. This is to ease congestion on Sunday mornings, especially between the two sung Masses. Thank you for your patience and understanding.

SICK AND RETIRED PRIESTS COLLECTION
This weekend there will be a retiring collection after all Masses for the Sick and Retired Priests of the diocese. Thank you in advance for supporting our retired priests after their years of service.

ROSA CATTINI RIP
The funeral will take place on Wednesday 8th November at 10am. May she rest in peace.

BRIDIE DONAGHY RIP
Bridie's funeral will be on Friday 24th November at 10 am. She will be received into the church the evening before at 6 pm. May she rest in peace.

RCIA COURSE
The first meeting for the RCIA will take place on Monday 20th November at 7.30pm in the Small Hall.

CHRISTMAS MARKET
Everyone is welcome to visit this year's Christmas Market!  It takes place on Sunday 19th November after all Masses (sat night?).  We welcome prizes for the raffle, Christmas Gifts and jewellery for the Sale.  Any bakers?  Home made cakes will be welcome on the day!  Get your Christmas shopping done here!
Proceeds from the Sale will go towards candlesticks for the altar.

AID TO THE CHURCH IN NEED - RED WEDNESDAY 22 NOVEMBER 2023
What would you risk for your faith? Margaret Attah was seriously injured in the anti-Christian militant attacks at St Francis Xavier's church in Owo, Nigeria in June 2022. To find out how you can Break the Silence on Christian persecution in Africa, please pick up a small red booklet at the back of the church.  Margaret, who is in the booklet, will be at the ACN Red Wednesday event in St George's Cathedral, Southwark, which begins at 5.45 pm outside the cathedral. Please visit https://acnuk.org/event/redwednesday-london/ for more information. There will also be 10am Mass and Exposition in our parish on the same day. A rosary for persecuted Christians is prayed here in church on Sundays at 8 am and 10.55 am.